Friends of Fredricksen Library
Silent Auction
Saturday, November 19 from 1 pm to 4 pm
Friends of Fredricksen Library will hold their Annual Silent Auction November 19th from 1 till 4 p.m. in the Ruggaber Community Room. We thank all the businesses, patrons, volunteers, board members, library staff and the community for generously donating auction items, time and money. Be sure to look at the display cases in the entrance and outside the Children's Room for a preview of all the lovely things up for bid this year. This year we are privileged to offer a complete orthodontic package worth $5,630 from Hilton & Diminick, a year's family membership to the YMCA valued at $1,000, travel, collectables and much more!
If you have a gift or service you'd like to donate for the auction, there's still time - please call Diane Myers at
761-3730 or email friendsoffredricksen@gmail.com. We accept goods and services as well as gift certificates in all categories. We hope to see all of you on Saturday, November 19th!
A successful auction goes a long way toward providing all the extra things that will keep our library Simply the Best in 2012!
DOWNLOAD a list of items up for bid!
(Will be revised and added to until auction)
See PHOTOS of many of the items HERE!
(More photos to be added in the next few weeks)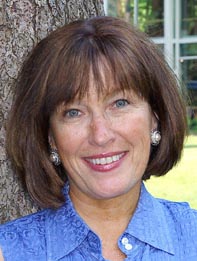 Looking Forward…
Bonnie Goble, Director
Once again, because of you, Fredricksen Library was voted Simply the Best Library of 2011. This marks the 7th time we have received this honor. We continue to be Cumberland County's largest and busiest library. Our year-round programming has increased and draws patrons of all ages. Our summer reading programs offer something for everyone. This year, over 300,000 people visited Fredricksen Library and checked out almost a million items. Use of our computer stations has increased, and more than 31,000 questions were answered by our Reference staff. Our website has received more than 85,000 visits, and 12,000+ community members receive our monthly E-News. We offered more than 1,000 programs which were attended by more than 33,000 adults, teens and children.
We also want to thank you for all your support of Fredricksen. Even as state funding has decreased each of the past four years, the total amount of giving from generous individuals like yourself has more than made up for these cuts. In fact, we are anticipating that community support from patrons and businesses will match state funding sometime in 2013!
We recently mailed our Annual Cardholder Appeal. If you have borrowed within the past year, you may have received an envelope in the mail. Donation envelopes are also available at our front desks. Please consider helping Fredricksen and East Pennsboro Branch to continue our wonderful programs and services by donating to the Appeal. Thank you for all your continuing support of the Fredricksen Library!


eBooks NOW AVAILABLE for your Kindle from Fredricksen Library!
Brianna Crum, Reference Services Manager
OverDrive, our partner that provides access to a variety of eBooks and audio books, can now lend eBooks to Kindles!
To get free eBooks on your Kindle, go to our OverDrive website http://capitalarealibrary.lib.overdrive.com on your desktop computer or laptop and check out an eBook in the 'Kindle Book' format. Once you have checked out, click the 'Get for Kindle' button. This will take you to Amazon's web page, where you will need to log in to your Amazon account. From here, you can either have the eBook sent to your Kindle via its wi-fi connection, or you can connect your Kindle to your computer via the USB cord provided with your Kindle and transfer the eBook.
As always, if you'd like further help with OverDrive, eBooks, or eReaders, please call the Reference desk of Fredricksen Library at 717-761-3900 ext. 225, email us at fredricksenref@ccpa.net or stop by during the hours we are open. We are happy to help!


Pollock Children's Library at Fredricksen adds
Early Literacy Station
Made possible with a donation by Dan Searfoorce in memory of his mother
Maryann D. Searfoorce, the Early Literacy Station is a user friendly system loaded with 50 educational software titles for kids ages 2 - 10. This standalone computer is not connected to the internet and is age appropriate, engaging and designed to attract and educate toddlers through early elementary school grades. The software covers seven areas: reading, math, science, social studies, writing, arts and music, and reference. Some of the titles include: Dora's World Adventure, Kid Works Deluxe, Millie's Math House, Math Doodles, Photo Kit Jr., Sesame Street, Stationary Studio, World of Goo and more. Stop by and try the ELS near the Children's Information desk. Thank you to the Searfoorce family for this generous gift.