Birdie for Books!
Mini Golf @ Fredricksen Library
In Memory of Heath L. Allen
Saturday, February 25, 2012
from 10 am to 6 pm
Our 3rd Annual Birdie for Books fundraiser is back again by popular demand! Don't miss the chance to play 18 holes of miniature golf INSIDE the library and raise money for Fredricksen at the same time.
Hole, Tee and Fairway Sponsorships are available for businesses, organizations and families to support Fredricksen. The library will be open for this unique Mini-Golf fundraiser but closed for regular library business on Saturday, February 25th. For more info, call the Development Office at (717) 761-3900 ext. 244. NEW this year - Register & pay ONLINE!
See photos from the 2011 Birdie for Books and get more info!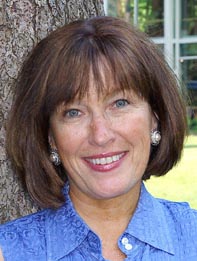 More Hours in 2012!
Bonnie Goble, Director
Fredricksen Library and East Pennsboro Branch are pleased to announce more open hours in 2012…and you, the public, have made it possible.
Due to cutbacks in state funding, East Pennsboro Branch had eliminated all open hours on Wednesdays in 2010 and 2011. Community and business support for the library has made up for the former cutbacks. The Branch will now open 11-5 on Wednesdays.
In the past, Fredricksen closed Sundays in the summer. That's not the way businesses operate, and we are a business. We exist to serve our six communities: Camp Hill, East Pennsboro, Hampden, Lemoyne, Lower Allen and Wormleysburg. Sundays are Fredricksen's busiest days. We need to honor that need from our public.
Fredricksen will now be open Sundays year-round, from 1-5 p.m. Fredricksen will be the ONLY library in Cumberland County to be open Sundays year round. Your donations and continuing monetary support for our events, our programs and our appeals have made this expansion possible.
We heard you, and we responded.


The ABCs of CSAs
Saturday, February 18 at 2 pm
It's that time of year when local farms are accepting sign-ups for their Community Supported Agriculture (CSA) membership. Is this the year you join one? Which is right for you? Aren't they all the same? Come find out! Local experts will explain the definition and origins of community supported agriculture, describe various CSA options for our area and get you ready to buy local! No registration required.




"eBooksHub" Every Friday @ Fredricksen!
The Reference Department at Fredricksen Library is pleased to announce the arrival of "eBooksHub", a learning center focused on helping patrons navigate through the Capital Area Library District eBook download process. Every Friday from 1:00-3:00 pm, Reference Staff will offer a kiosk at the Fredricksen library entrance dedicated to helping patrons who have questions regarding Library System eBook downloads. We will also offer informal instruction at the "Hub" section of the Reference Desk. We will have a variety of devices on hand for the demonstration process: Kindle Touch, Nook Touch, Kindle Fire and an iPad - thanks to a donation from the Friends of Fredricksen. If you have questions regarding this program, please contact us at 761-3900 ext. 225. Bring your device (setup and ready for downloads) and we look forward to seeing you at the "Hub"! Read more


NEW PROGRAM - Homework Helpers!
Every Thursday February 16 – May 31
3:30 pm - 4:30 pm
Homework Helpers are available after school for students grades 1 thru 6. The volunteer helpers are experienced educators ready to help with all subjects. Students are responsible for bringing all textbooks, homework sheets, instructions and related materials. Students can also receive instruction on researching topics and preparing projects. A parent/caregiver must remain in the children's library during the instruction. Students should meet in the lower lobby at 3:30 pm.

SELF-SERVICE HOLDS ARE HERE!
How do I find my items?
All holds are shelved on the first set of shelves facing the Circulation Desk. The slip will have the first three letters of the borrower's last name combined with the last four digits of the borrower's library card. EXAMPLE:
If you are John Smith, with card number 23036001234567, your holds would have this notation on the spine: SMI 4567
Tan and green dividers on the shelves mark the beginning of each letter of the alphabet for your added convenience in picking up your holds. Once you have retrieved your requested materials from the shelves on the floor, use the Self-Checkout machine or take the materials to the Circulation Desk for check-out as usual. If you need assistance, a staff member will be happy to help you.